From rockets to rinsing
How a former NASA scientist, and Oxford student, is revolutionising the laundry business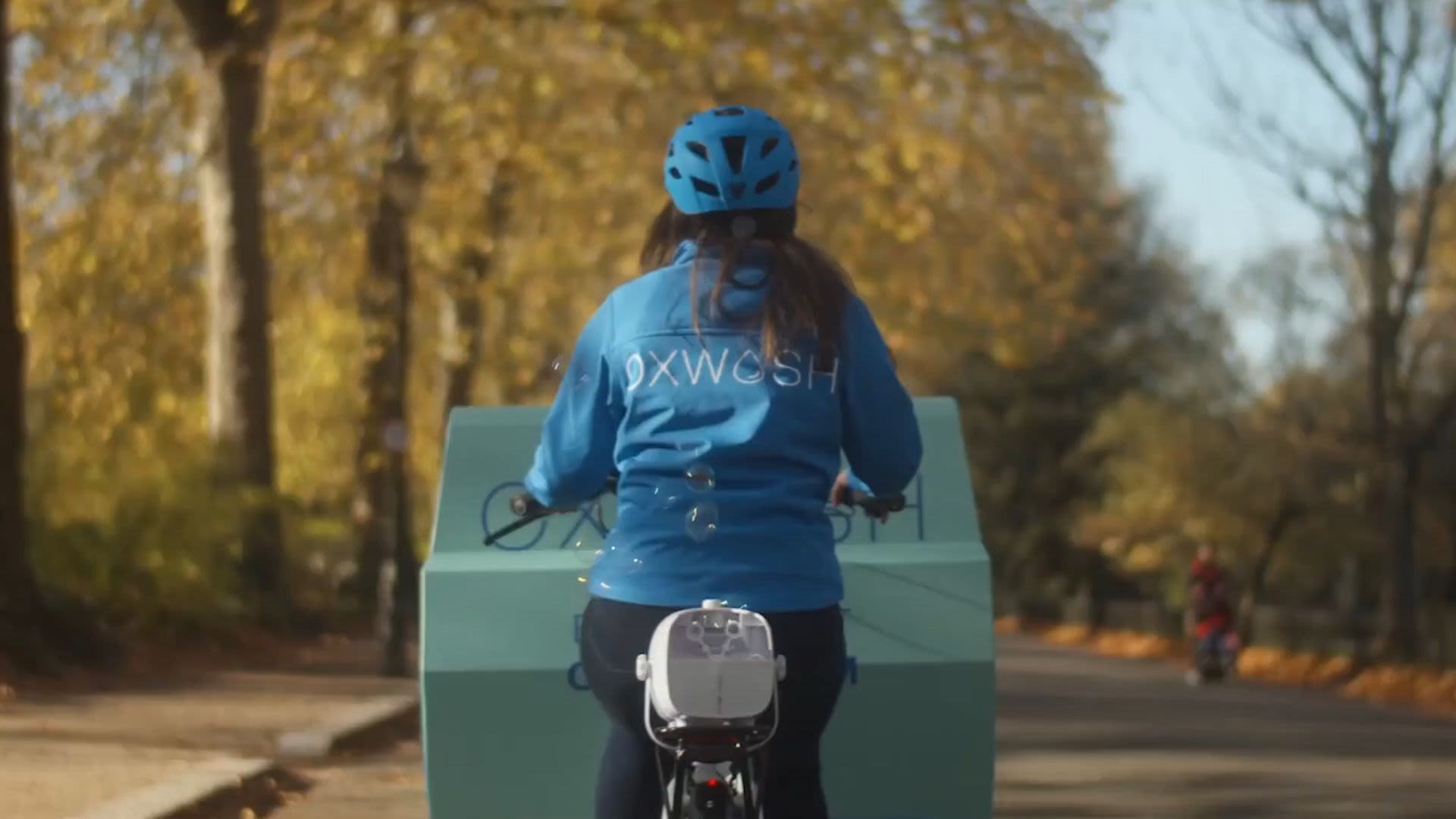 An award-winning sustainability-driven laundry service, founded at Oxford by Dr Kyle Grant, is aiming to disrupt the industry by reducing emissions, saving water and removing plastic waste. This is the story of Oxwash, via NASA and the laundry room at Wadham College.
The University of Oxford is world-renowned as a seat of learning but it is often not until students are fully immersed in their studies that they realise an entrepreneurial spirit runs through its colleges, backed-up by mentors and accelerator programmes, that can turn an innovative business idea into a hugely disruptive start-up.
Dr Kyle Grant, founder of environmentally-friendly laundry and wet cleaning business, Oxwash, is a great example. He was halfway through a DPhil in synthetic biology when he hit upon the idea of launching a service to wash the clothes of fellow students.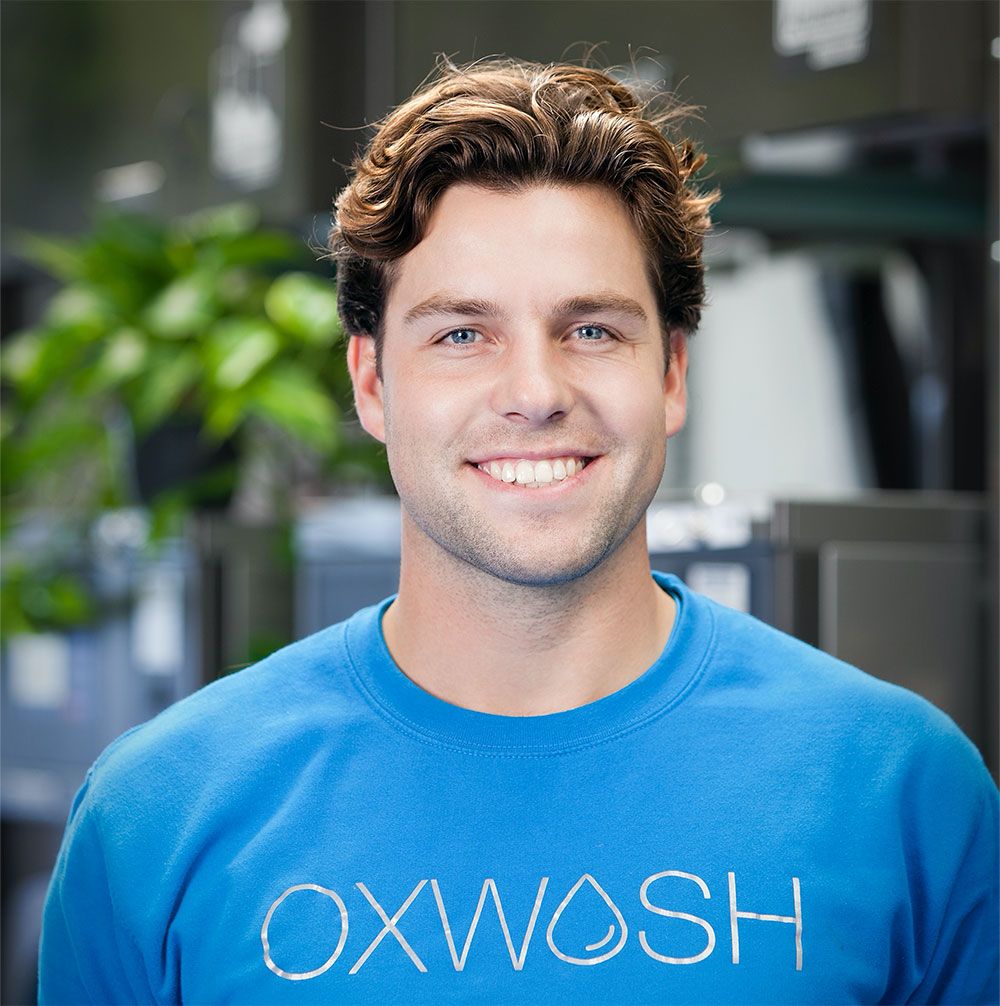 Over the next couple of years, the idea developed in his head, aided by mentoring from his Oxford college, free business support from the University's Entrepreneurship Centre at the Saïd Business School, and an accelerator programme run by the Oxford Foundry, which has since merged with the Saïd Business School.
Today, Oxwash aims to be the first net zero laundry business in the world by 2030. It has already rolled out three 'lagoons' - in Oxford, London and Cambridge - and has raised nearly £5m from investors, including Twitter co-founder, Biz Stone and the Branson family. Holly Branson recently commented, 'Oxwash is one of my favourite sustainable start-ups and a business we're proud to invest in.'
Although the company has got off to a flying start, Kyle admits that it was never his intention to launch a business when he attended Wadham College. However, he soon recognised the entrepreneurial spirit which runs through the University, and which inspired his decision to switch from studying synthetic biology to reimagining the laundry industry.
"I think the community at Oxford University is self-selective, the people that go there are high achievers, ambitious and thoughtful, they really want to make change in the world."
'That's the most common form of entrepreneur in the decade we live in. So, you have people that want to have a positive impact being released into that sphere of entrepreneurship. For that reason, I think it was just inevitable that I would have a crack at it.'
From NASA to laundrettes
Just a couple of years earlier it had been anything but inevitable. Before Kyle was immersed in the entrepreneurial atmosphere of Oxford University, he had been a scientist at NASA. He worked on programmes to make probiotic bacteria for astronauts on the International Space Station mission, to improve their food digestion in space. He also helped to develop an improved air conditioning system that recycles air, 'scrubbing' it free of carbon dioxide, to ensure it is safe to breathe again.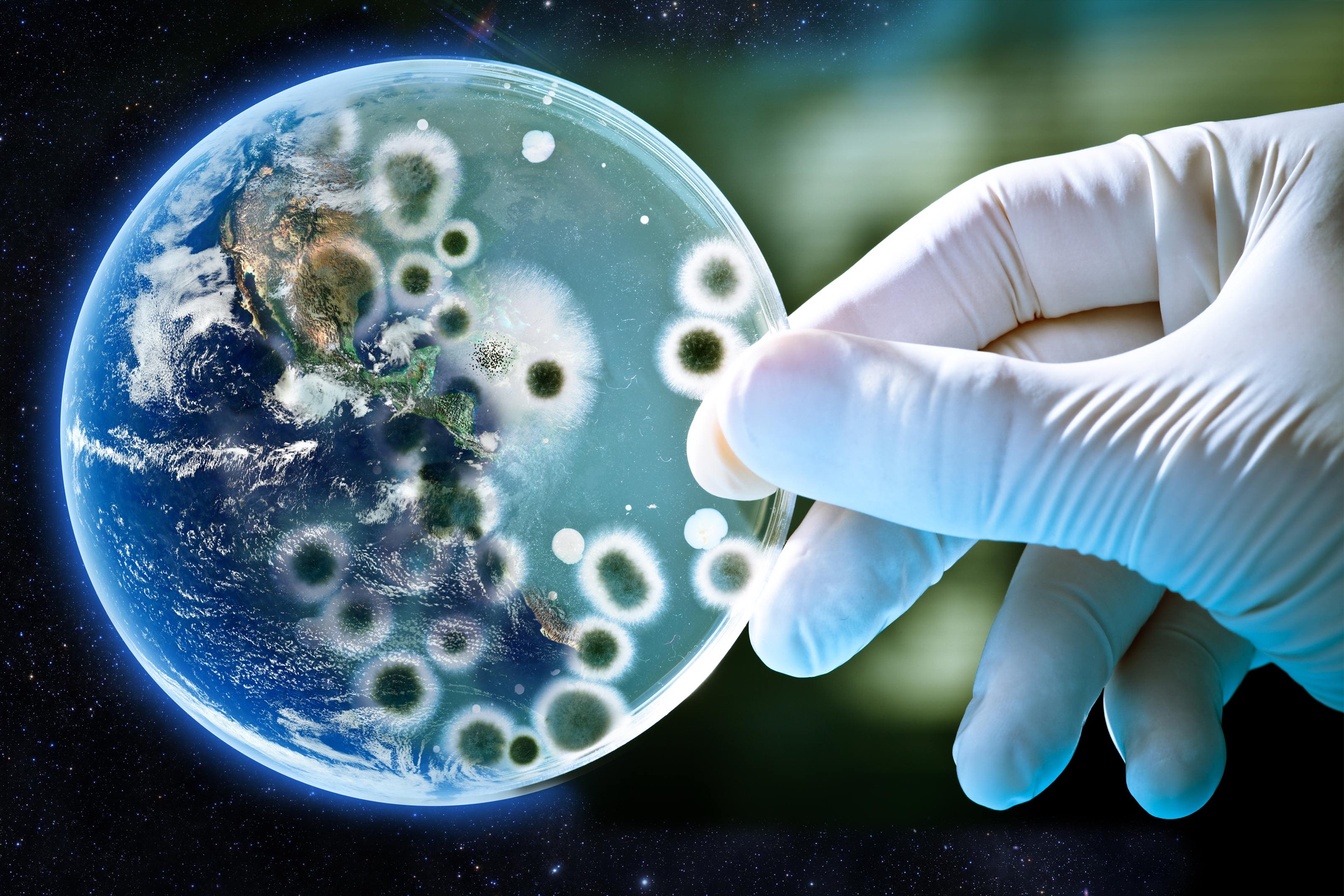 When his American work visa ran out, Kyle was advised to go back to the UK to do a doctorate in synthetic biology before returning to NASA. That was the plan until he got, in his words, 'bitten by the entrepreneurial bug'. Rather than going back to NASA, he became convinced his future lay in a new disruptive idea, the catalyst for which occurred at the rather unassuming location of the laundry room at Wadham College.
'I think I'd missed a tackle or made some mistake and so it was my turn to wash the whole team's rugby kit and, being a student, I'd left it to the last minute,' he recalls.
'The trouble was the washing machines were either broken or permanently busy. You always needed the exact change as you queued out the door hoping to get a slot for machines that were typically booked out for the next decade.'
As he queued, inspiration struck. If enough students felt doing their laundry was an inconvenient chore, there could be a business plan waiting to be hatched. This embryonic thought would later take shape as Oxwash.
'I realised that doing laundry was a massive pain for all students and that I could make a living doing it for other people,' he said.
"It just clicked with some advice I'd received from a chap I was playing rugby with, who said the key to business is to find something boring and make it sexy. So, I decided to say to students, you're at the best university in the world, you probably don't want to waste your time doing your own laundry, I'll do it for you. That was the original value proposition."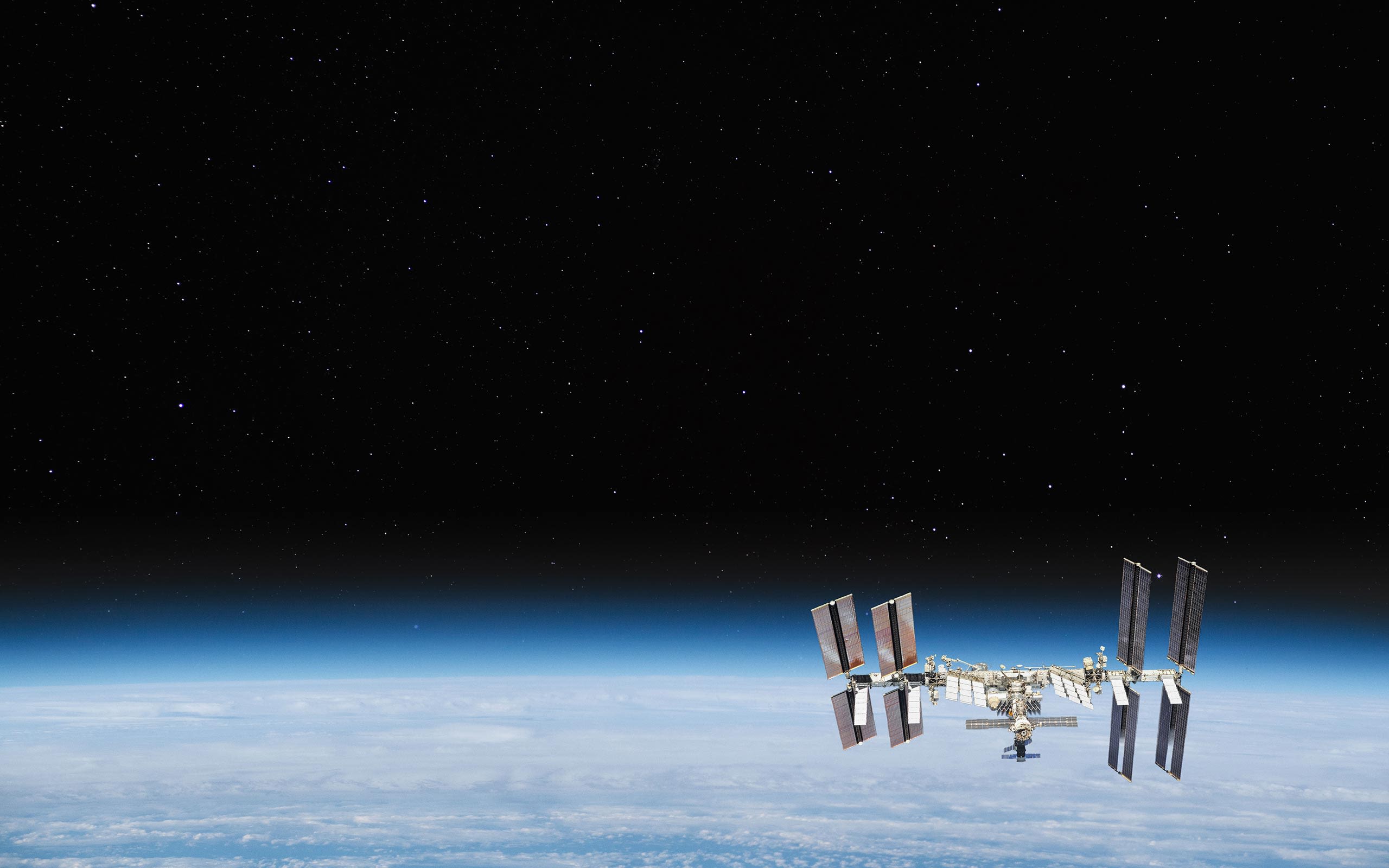 Environmental innovation at the heart of Oxwash
At first, this is exactly what Kyle did, washing students' clothes in local launderettes and later, after leaving halls, from his apartment in nearby Marston which had a washing machine. This enabled him to build up the business, moving on from student customers to academic departments within the University, local restaurants, hotels and Airbnb hosts. The trouble was, his shared apartment was beginning to resemble a laundrette with piles of washing and drying taking over. So, he struck a deal with an Oxford laundrette to use its machines overnight when it was closed to the public.
Soon enough, the looming deadline of submitting his thesis meant staying up all night to do washing was no longer an option. Kyle started to search for a laundrette that could take care of his orders. He realised that he owned the customer acquisition side of the business but needed a partner to handle the laundry side. It was this search for help that led to a 'genesis moment' that helped him realise the future direction Oxwash should take.
'I toured around fifty or so commercial laundries and they're awful places,' he recalls.
'They're cramped, people are paid low wages and the process of washing and drying is outrageously outdated, using legacy equipment and inefficient natural gas heating alongside lots of chemicals, such as chlorine and bleach that go into the drain system.
"It dawned on me that not only is the service in high demand but the washing process itself needs serious innovation. So, we made it our mission to clean clothes in a way that would not pollute the planet."
The result is the Oxwash that people know today. It launched its first site in Oxford during the summer of 2019, shortly followed by operations in Cambridge and London. Orders are created online and picked up by a cyclist or electric vehicle. The laundry is washed at no more than 20°C with biodegradable chemicals in machines that can automatically judge how full they are and adjust water, energy and detergent usage accordingly.
The machines don't spin crazily but spray water on top of the load, using gravity to facilitate the washing rather than the energy-inefficient fast rotating of a drum. Where possible, collected rainwater is used and all dry cleaning is handled through a new process of 'wet cleaning' which reduces the need for harmful chemicals such as PERC which has been linked to respiratory failure, early miscarriage and cancer.
Step 1
Sterile water reclaimed from a previous wash cycle is used again for the next cycle. This saves up to 60% of the water consumption versus a typical commercial washing machine.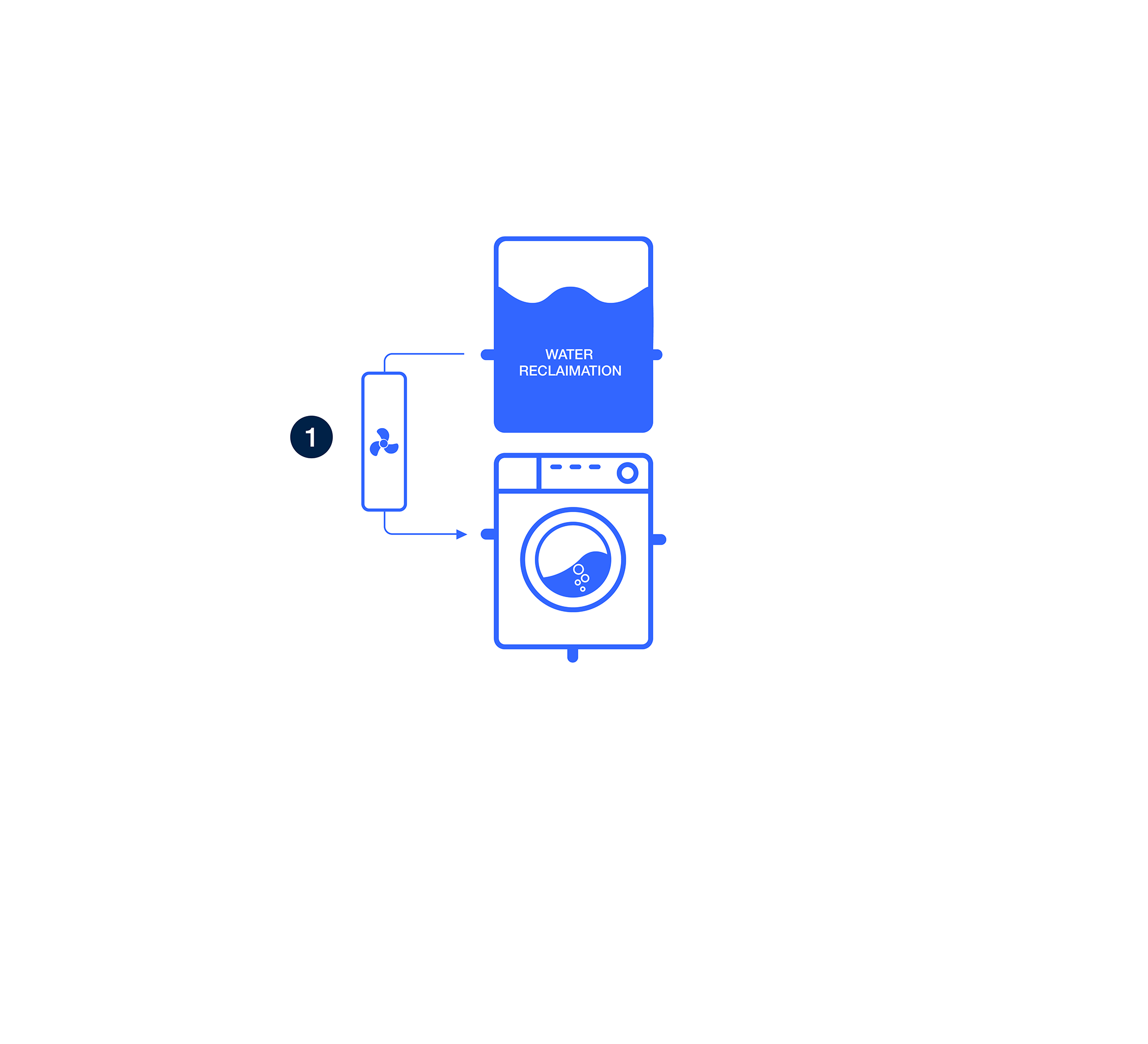 Step 2
Microfibre filtration of the reclaimed water captures more than 95% of all the fibres shed during washing. This process prevents plastic pollution of our waterways and drinking water.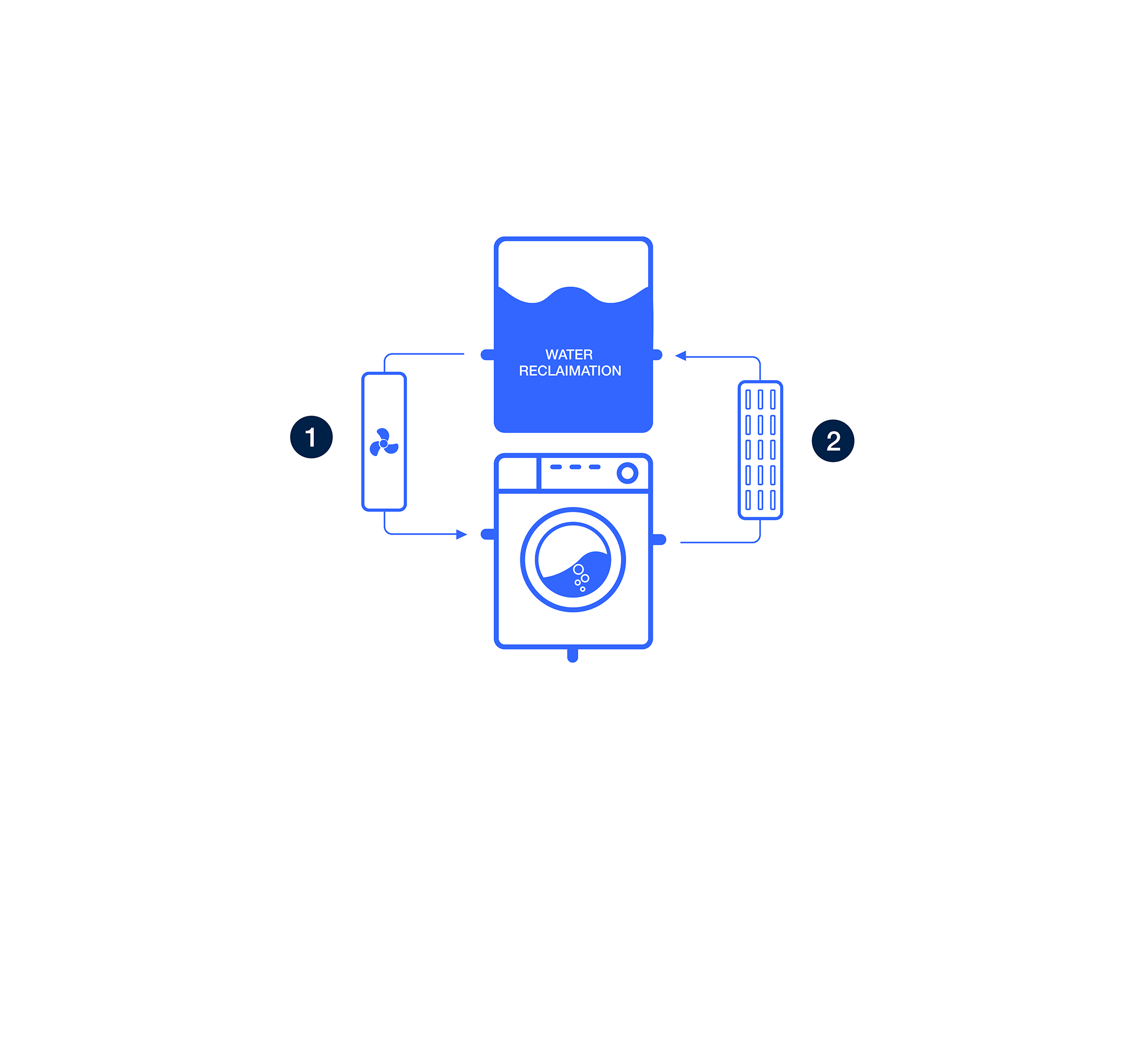 Step 3
Disinfection and sanitisation of the washing is performed using ozone. Generated using electricity and oxygen from the air we breathe, ozone is an extremely powerful disinfecting agent.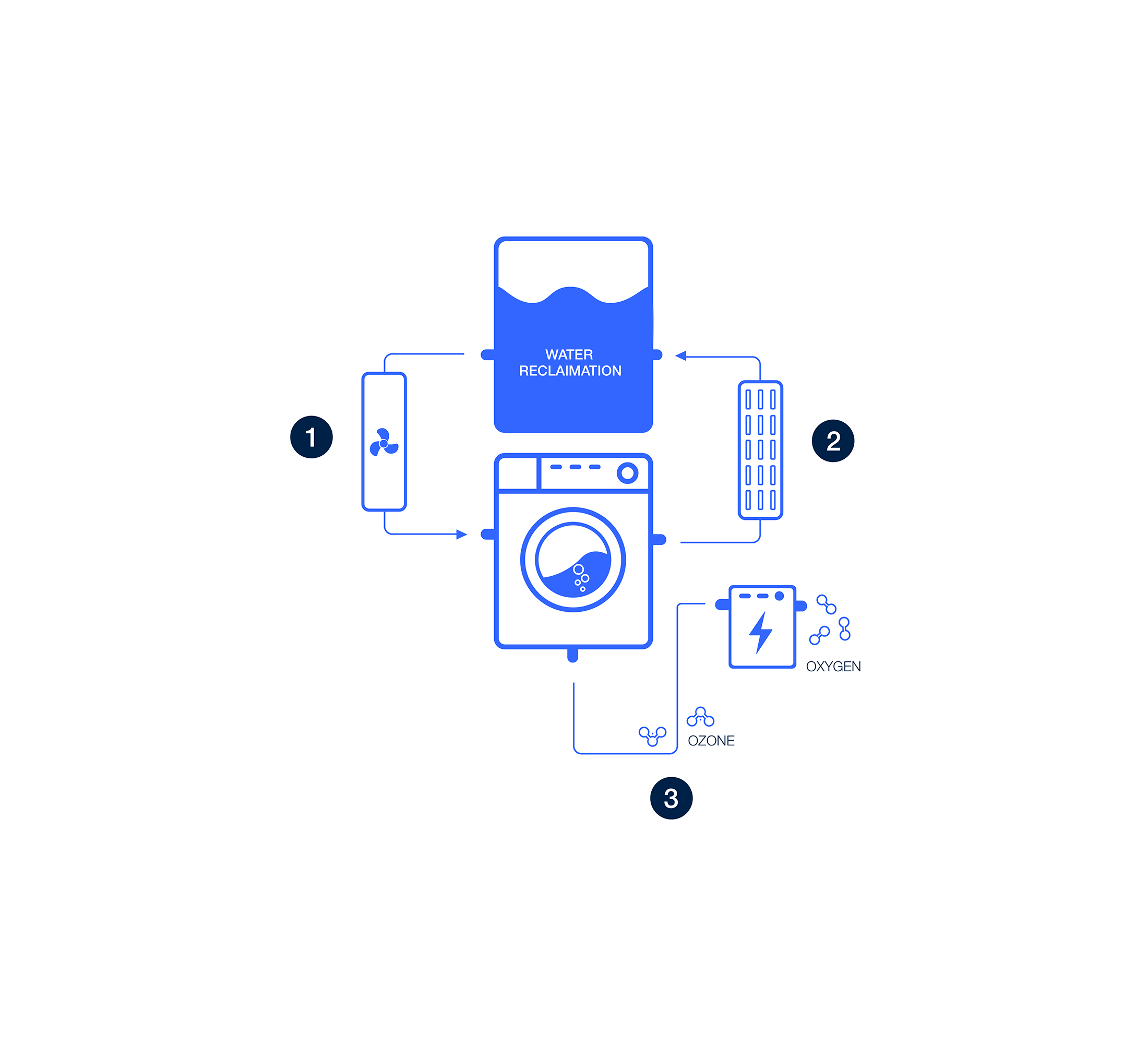 Step 4
Automated and variable dosing of biodegradable detergent chemistry prevents surplus chemical usage. Chemical disinfectants increase the hygiene of the wash cycles whilst simultaneously preventing colour running.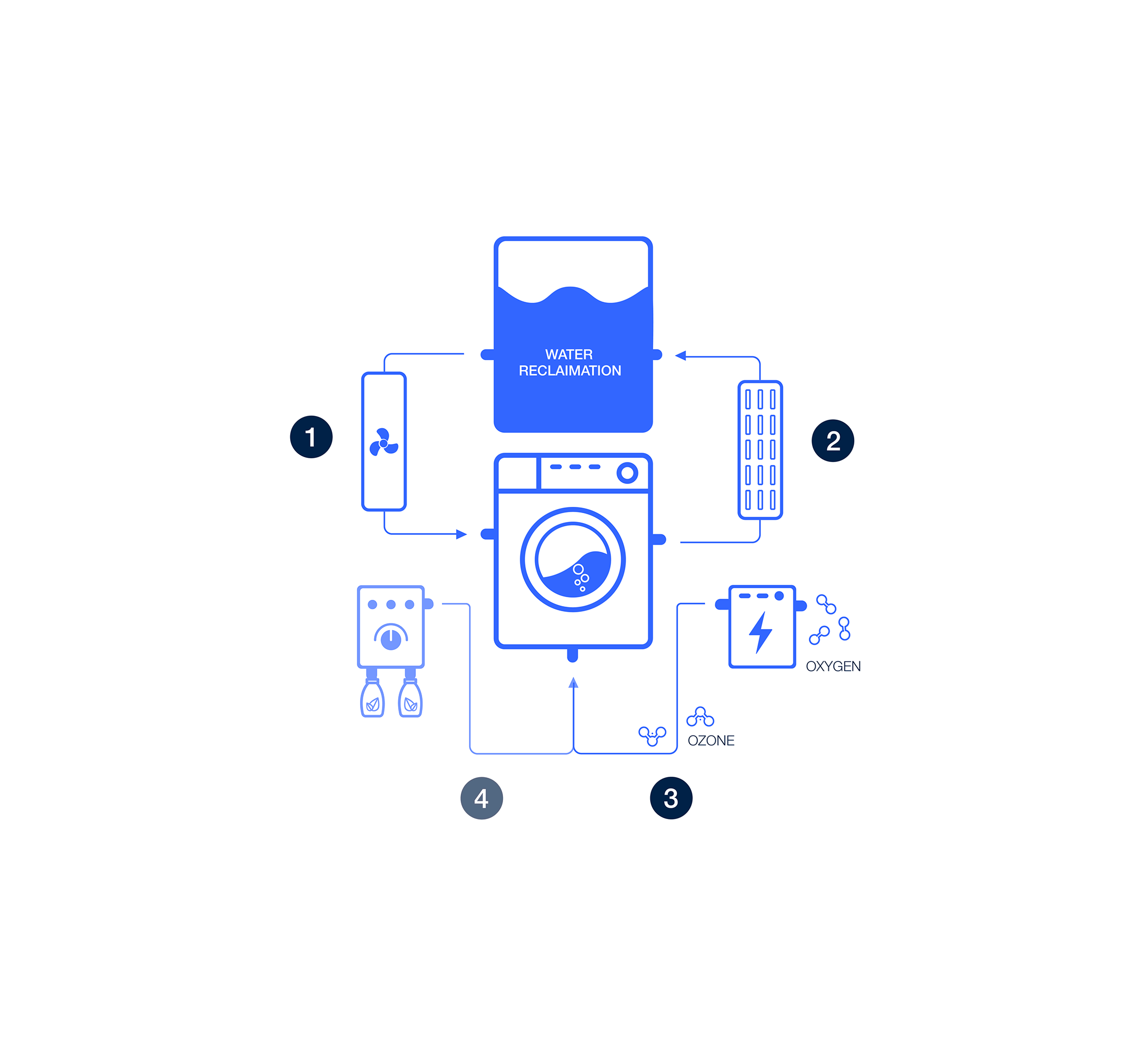 Business mentoring provides focus
The company's major customers tend to be in the fashion, hospitality and catering industries, as well as laboratories and the education sector, but it also has many individual customers who want to minimise the environmental impact of their home laundry. Making the leap from doing student washing to transforming the laundry industry involved a great deal of help and guidance which Kyle attributes to the impact of the entrepreneurial ecosystem in and around the University of Oxford.
The turning point for the business began when Kyle took part in the VIEW (Venture Idea Exploration Workshops) entrepreneur support programme, run by the Entrepreneurship Centre. The programme gives students a grounding in the finer details of building a successful company, as Maria Zubeldia, Director of the Entrepreneurship Centre, explains.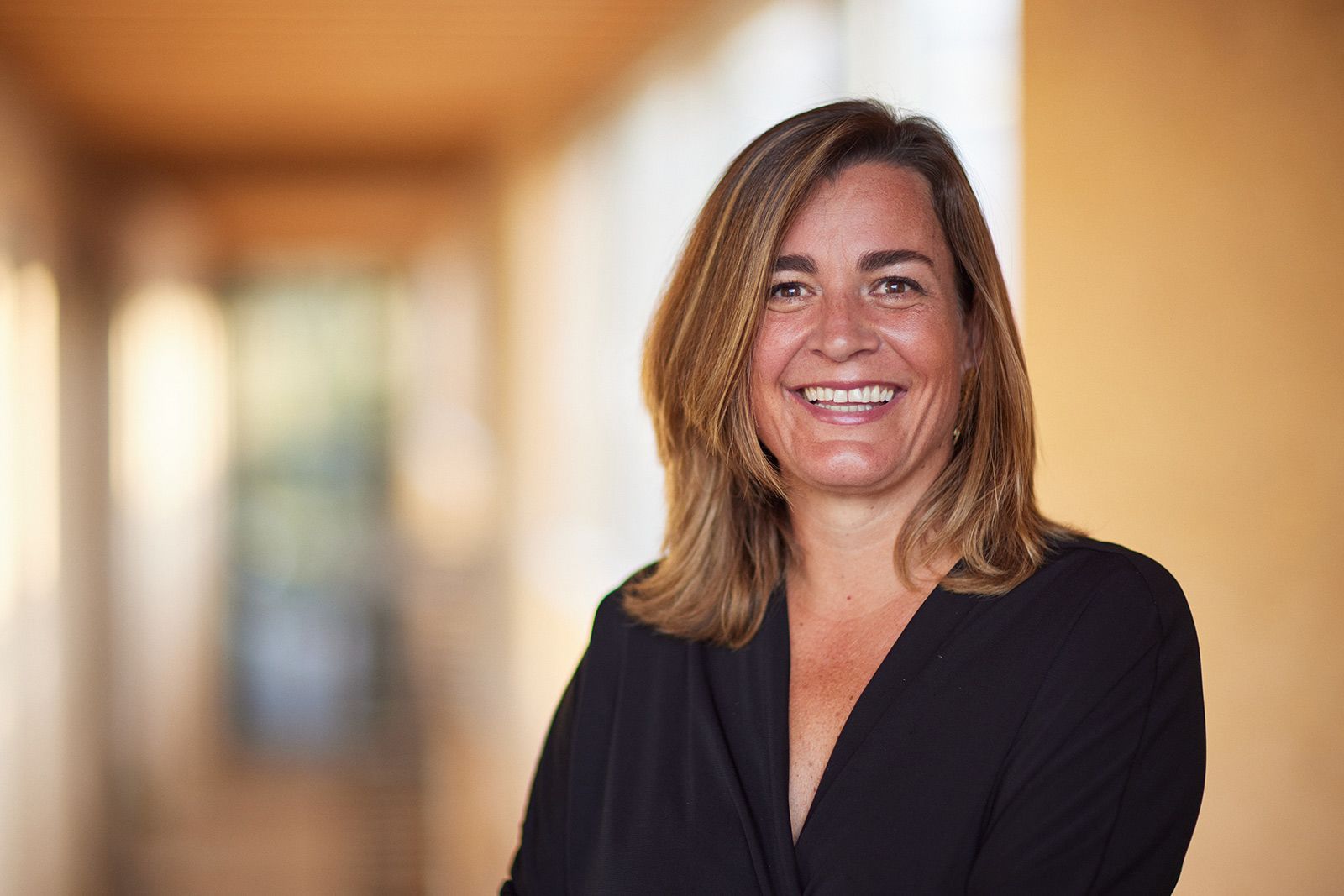 'The Entrepreneurship Centre is set up within the Saïd Business School to help students with great ideas turn them into a business,' she says.
'We were able to help Oxwash through the VIEW programme with training, workshops and mentoring.
"They received extensive support with understanding the competitive landscape, building a business model, customer acquisition and financial modelling. They were also selected to pitch to investors and exhibit at our annual conference, the Oxford Saïd Entrepreneurship Forum (OSEF). OSEF is a hugely beneficial experience for budding entrepreneurs as it provides opportunities to showcase business ideas to investors and make key connections."
Accelerating ahead
The Business School's support provided invaluable assistance in understanding how to build a business, Kyle reveals. It also paved the way for him to join the Elevate accelerator programme at the Oxford Foundry, which was spun out of the Saïd Business School to help businesses become ready for launch. He credits the six months spent with advisors and mentors on the programme as the most important part of the Oxwash journey so far.
'The biggest inflection point for the business to date has been the Elevate accelerator,' he says.
'The network of people brought in by the accelerator really helped increase my ambition for the business, polish off some very rough edges around accounting, modelling, product, market fit, marketing, leadership, and market analysis - all of those things that you somehow have to juggle perpetually. It was brilliant, I met a lot of our investors through that network, it was a huge help for us.'
Alex Feyler, former Head of Ventures at the Oxford Foundry, remembers Kyle was the perfect founder; very receptive to finalising the ultimate question of whom Oxwash should appeal to, and why.
"He was just so driven, a relentless problem solver and a real sponge to the entrepreneurial environment around him."
'The company was in its early stages when it came to us. Kyle knew that laundry was a crowded marketplace and that it was broken. The accelerator programme helped him to figure out how he was going to disrupt it, who his core customers were, and how he was going to fix a problem for them. That's how it become the sustainable laundry business it is today.'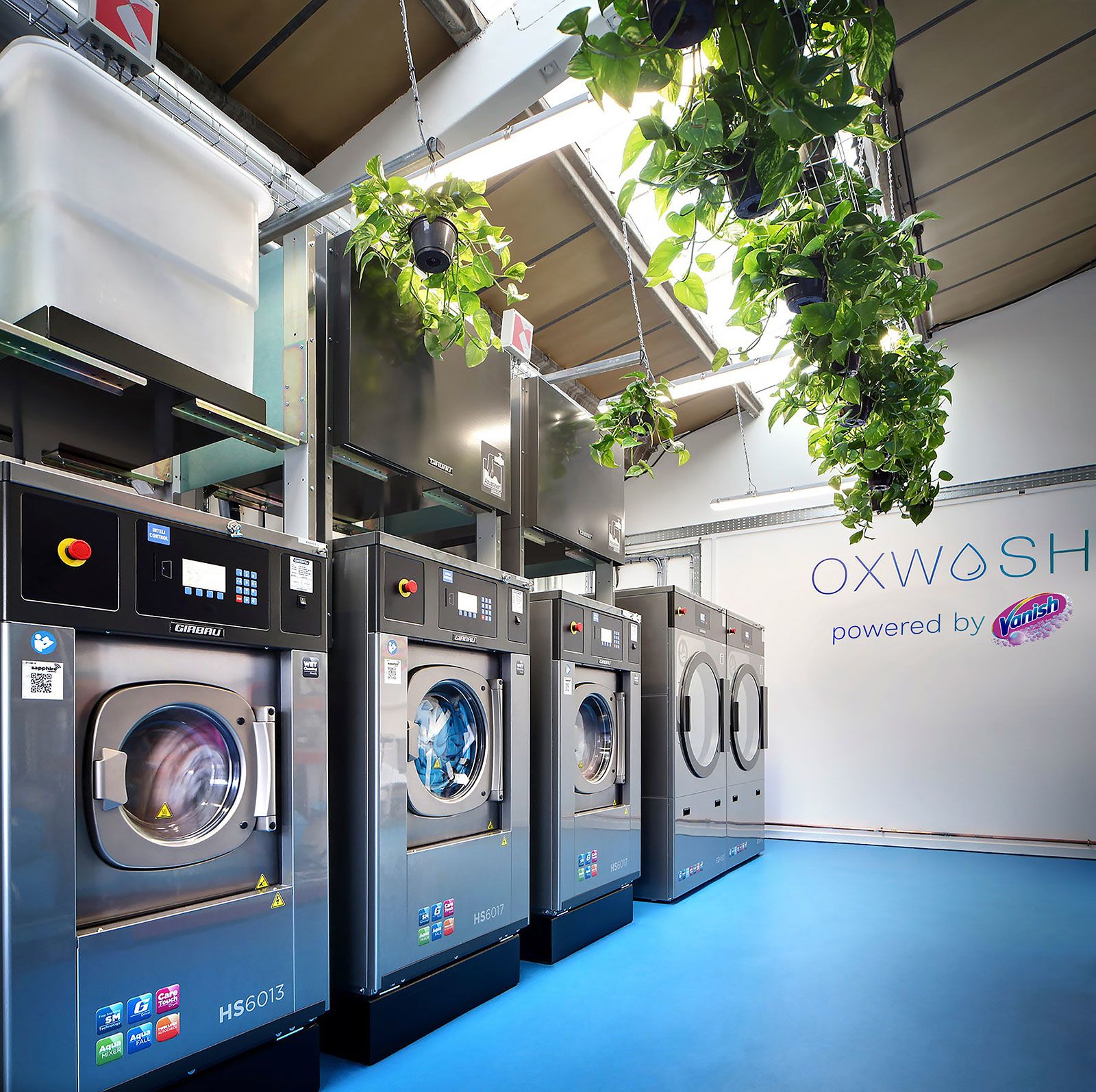 That grounding, with its focus on problem solving for customers, led Oxwash to challenge long outdated yet deeply ingrained traditional thinking about laundry. Solving the sustainability problem for customers is now firmly set as the company's mission as it plans further expansion.
Its sustainability report for 2021 showed that it has so far saved more than 27,000 kilos of CO2 and 744,000 litres of water, alongside a 96% reduction in detergent toxicity resulting from its 18,500 wash cycles so far. It admits, though, that it still has far to go before hitting its net zero target by 2030.
While the company believes its gentler washing service already helps clothes to last longer, Oxwash also aims to tackle the 350,000 tonnes of garments that end up in landfill each year. In addition to launching new lagoons in the future, the company intends to launch a repair and alterations service. By simply wearing a garment for just nine months longer, its environmental impact can be reduced by 20 to 30%.