The Oxford Vaccine
How expertise and partnerships powered real world impact in the face of a global pandemic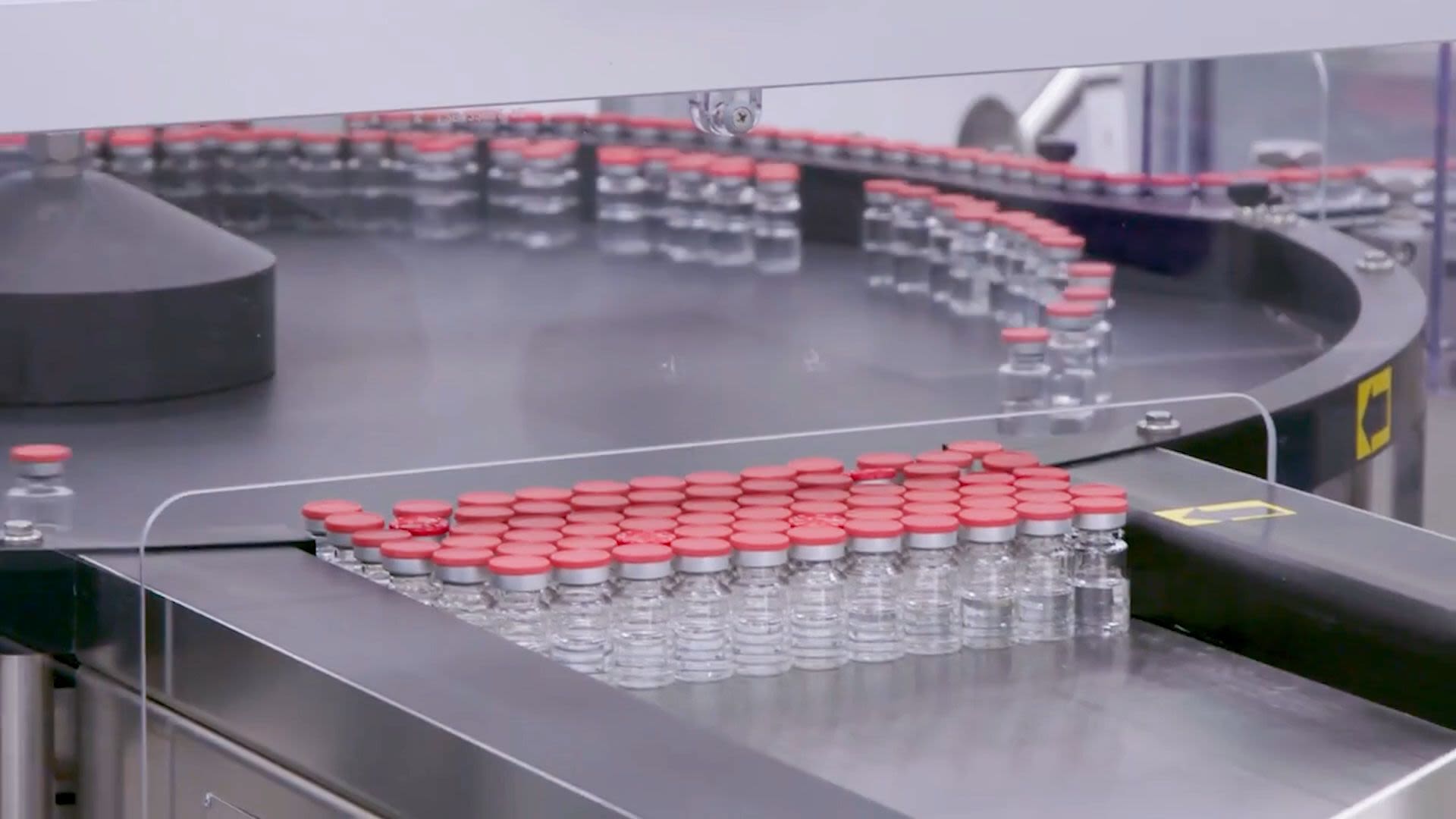 It's April 2020. A month has passed since the world locked down and just over two months have elapsed since China released the genetic data of a deadly coronavirus, now known globally as COVID-19.
Years of research and pandemic threat preparedness have enabled Oxford researchers to ready a vaccine for clinical trials. It must now be made available for distribution to billions of people worldwide – but how?
The Oxford Vaccine against coronavirus needs no introduction. In partnership with AstraZeneca, the University's researchers and a network of partners, it took just eleven months from starting work on the vaccine to getting it into millions of arms around the world.  
Beyond the headlines of the many lives the not-for-profit vaccine has saved, there is a lesser-known story of how Oxford University academics and research staff at both the Jenner Institute and the Oxford Vaccine Group (OVG) collaborated to pool their complementary expertise and build a global network of manufacturing and clinical trials partners.
When these vital components came together, the Oxford Vaccine was able to progress to the stage where a partnership with AstraZeneca could be signed. The pharmaceutical giant was able to help solve the complexities of producing the vaccine on a global scale at the quantities required to protect the world from the virus, as well as handle the mountains of paperwork required by regulatory authorities around the globe before the vaccination could be used.
For Professor Sir Andrew Pollard, Director of the OVG, it was this collaboration among colleagues from his group and the Jenner Institute, as well as with manufacturing and clinical trials networks, which meant the University of Oxford was the only university in the world to successfully develop a vaccine, which was then approved by the World Health Organisation. 
'When you look at the coronavirus vaccines, it's interesting to note they've mostly not been developed by the big pharmaceutical companies. They tend to have emerged from biotech businesses and, of course, the University of Oxford,' he says. 'That's because big pharma companies cannot always move at the same speed as a team of university researchers who are dedicated to a life-saving mission.
"The key for the University of Oxford was that we have two world-leading vaccine research teams that could come together to develop a vaccine candidate and then conduct large scale international clinical trials. AstraZeneca then proved an invaluable partner in securing regulatory approval and getting the vaccine made and distributed globally."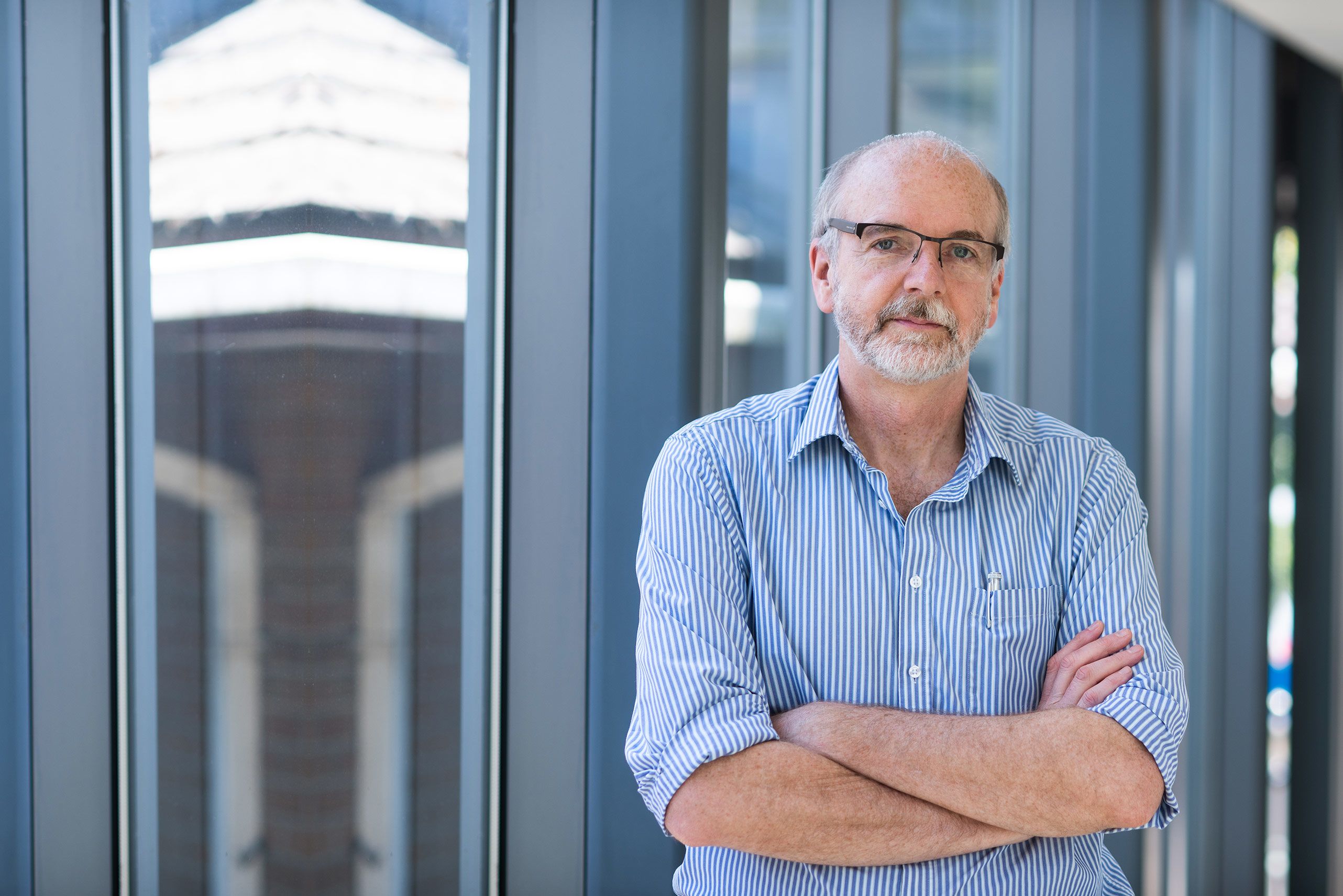 Two Oxford University institutions, one goal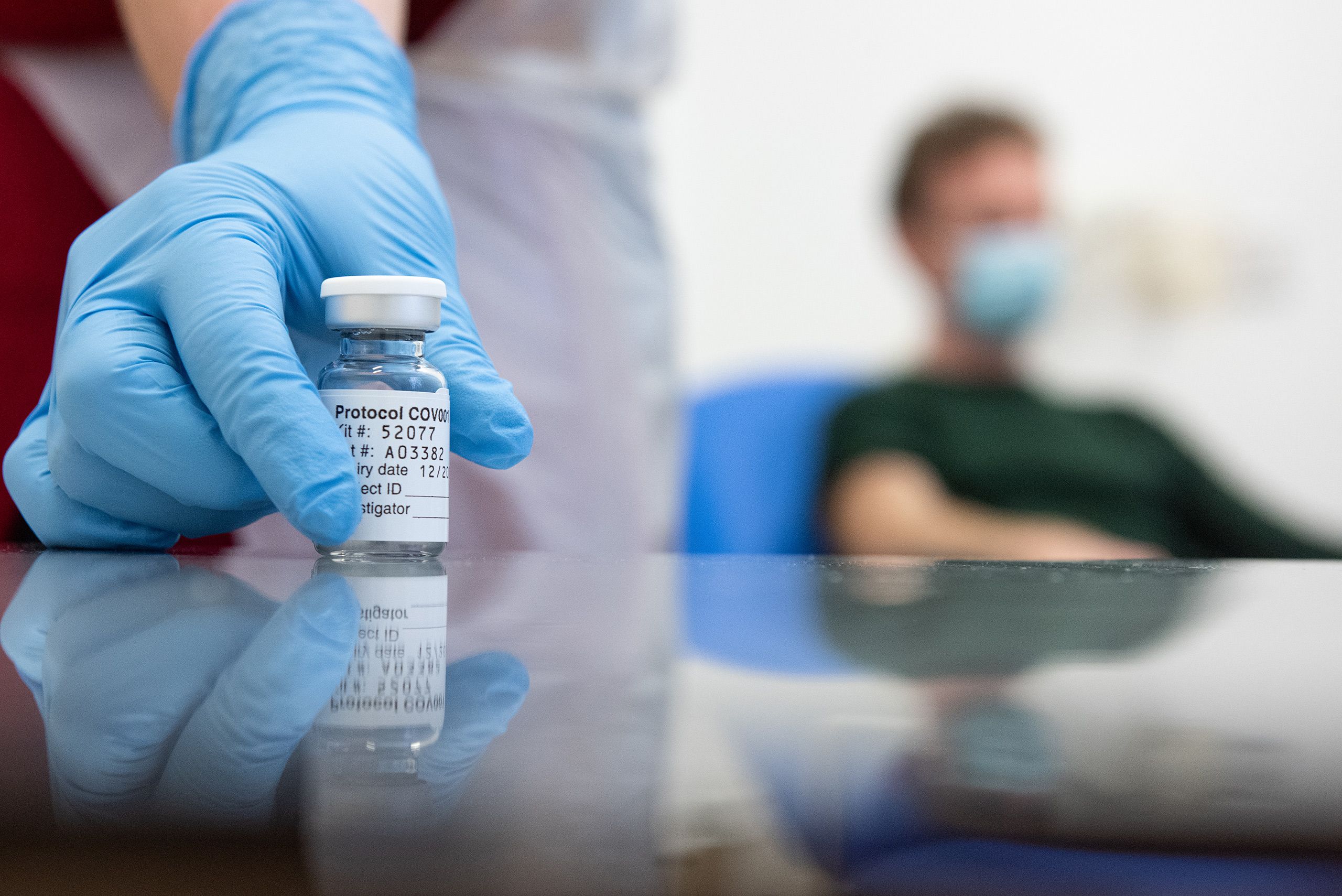 Two Oxford University institutions, one goal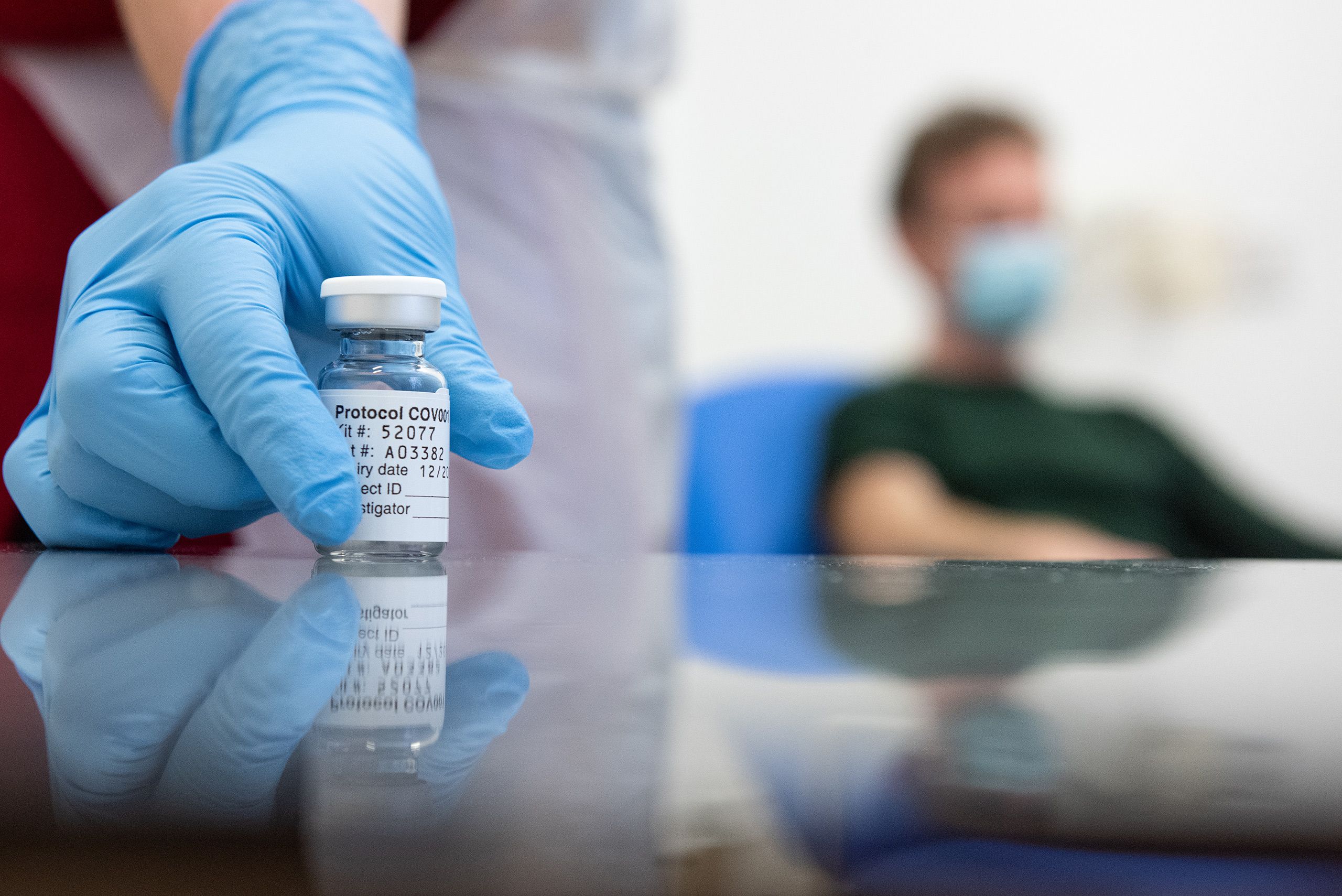 Before coronavirus started to make the headlines at the start of 2020, researchers at the Jenner Institute decided to investigate the potential of making a vaccine candidate. The Institute already had a vaccine delivery platform based on a disabled form of the adenovirus, usually associated with coughs and colds. Furthermore, Professor Sarah Gilbert (subsequently Dame Sarah Gilbert) was already using it to develop a vaccine for Middle East Respiratory Syndrome (MERS) which, like COVID-19, is a coronavirus. 
At the same time, another group of researchers at the Jenner Institute was using the University's adenovirus platform to develop a cost-effective rabies vaccine. The initiative was led by Dr Sandy Douglas, Principal Investigator of the vaccine manufacturing research team.
To get its candidate vaccine produced in sufficient quantities to take into multiple clinical trials, the team had developed a method to ramp up production capabilities at the Institute's internal manufacturing facility. In early 2020, they were working on improving and scaling up that process to enable industrial manufacturing. 
'We were getting a team together to boost production so we could go beyond creating teaspoons of vaccines to making litres,' Douglas explains. 'You need that level of production to run later stage clinical trials. It was fortuitous timing because our colleagues then started to investigate whether the work put into the MERS vaccine could be applied to COVID-19.
"To deliver the clinical trial programme, we needed to ramp up production of the candidate vaccine immediately so the groundwork we were doing became essential to produce it in sufficient quantities to start trials."
The work was deemed so crucial to providing a route out of the pandemic, the UK Government awarded the University of Oxford team £80m in grants to develop the vaccine and rapidly increase its production capabilities.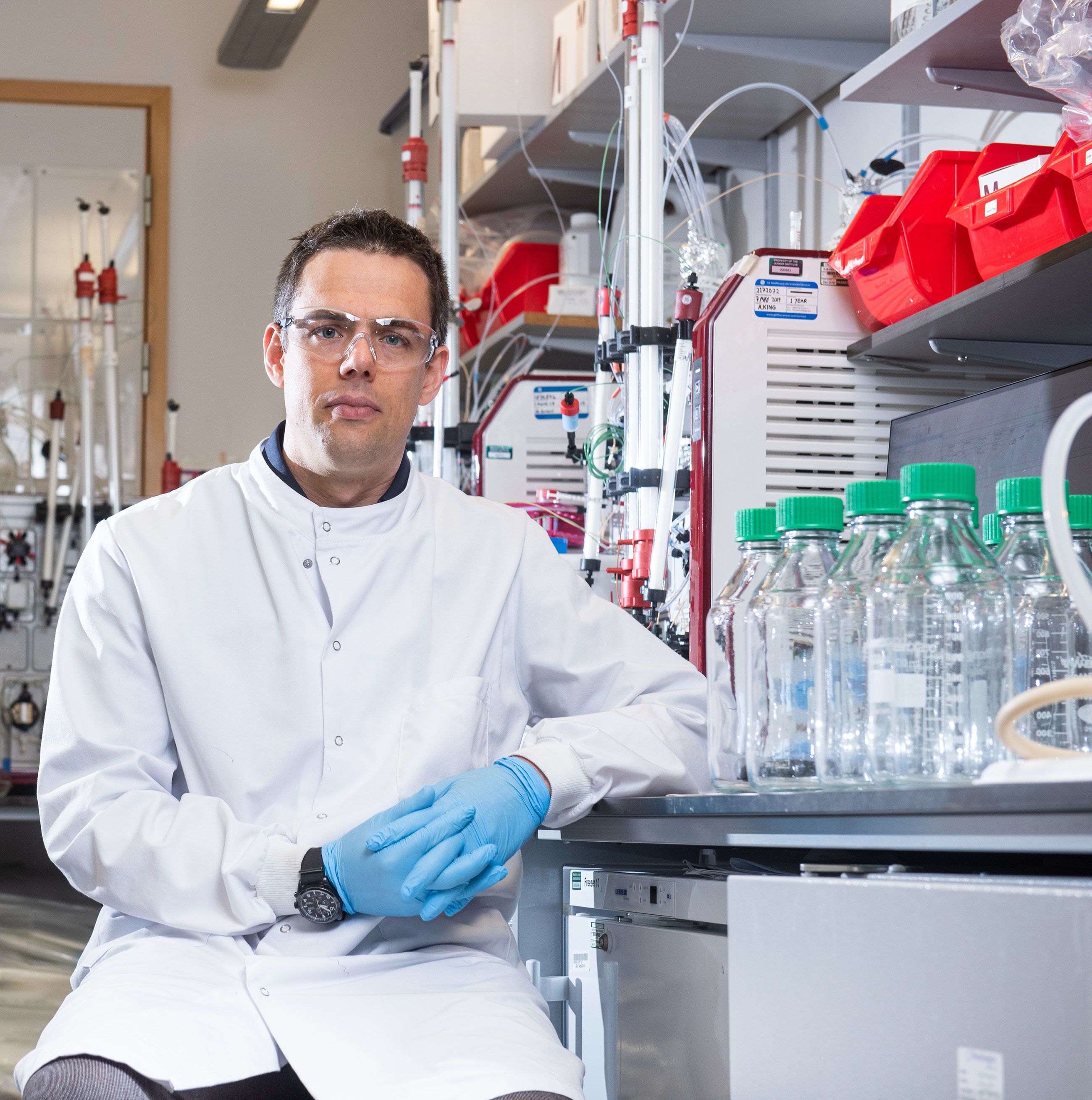 Dr Carina Joe, Senior Scientist at the Jenner Institute, forged ahead with this work and was pleasantly surprised by the speed at which she was able to work with a range of commercial partners to replace existing equipment and processes for modern alternatives that boosted manufacturing capabilities of the University's COVID-19 vaccine. 
"As a university, things can be done and decisions are made very quickly because there is a real dedication among scientists to make a positive impact in the outside world."
'When we started we had a small-scale production set up with traditional equipment but we soon modernised and scaled so we could consistently make enough of the vaccine candidate so it could enter clinical trials and then be distributed globally.'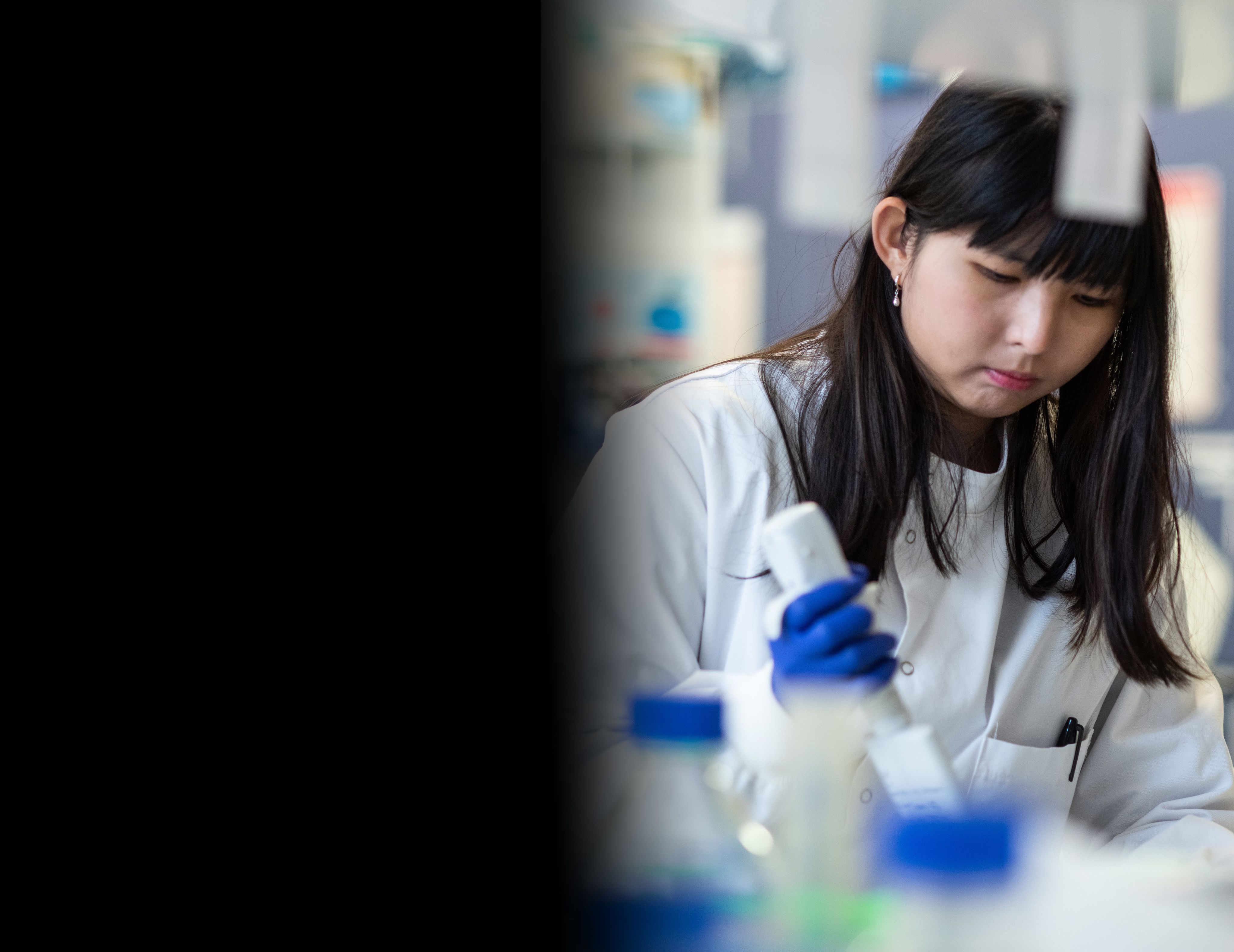 Building an international trials network
Trials are an essential element of getting a vaccine tested and approved for use and it was here that the collaboration between the Jenner Institute and the OVG came into its own. The OVG runs both early phase and large-scale trials with the international reach required to show that a vaccine is effective and safe. It meant Professor Pollard was well positioned to call the right people to line up thousands of volunteers across three continents. 
"The Oxford Vaccine Group has an extensive network so I was able to call the right people to get clinical trials set up."
'To get a vaccine approved we would need to show it worked and was safe in people from different ethnic backgrounds. We had to be geographically diverse and so, in addition to cities around the UK, we had trials in Latin America from middle income backgrounds and South Africa for a lower income setting. We enrolled 10,000 people in the UK, 10,000 in Brazil, and 2000 in South Africa.'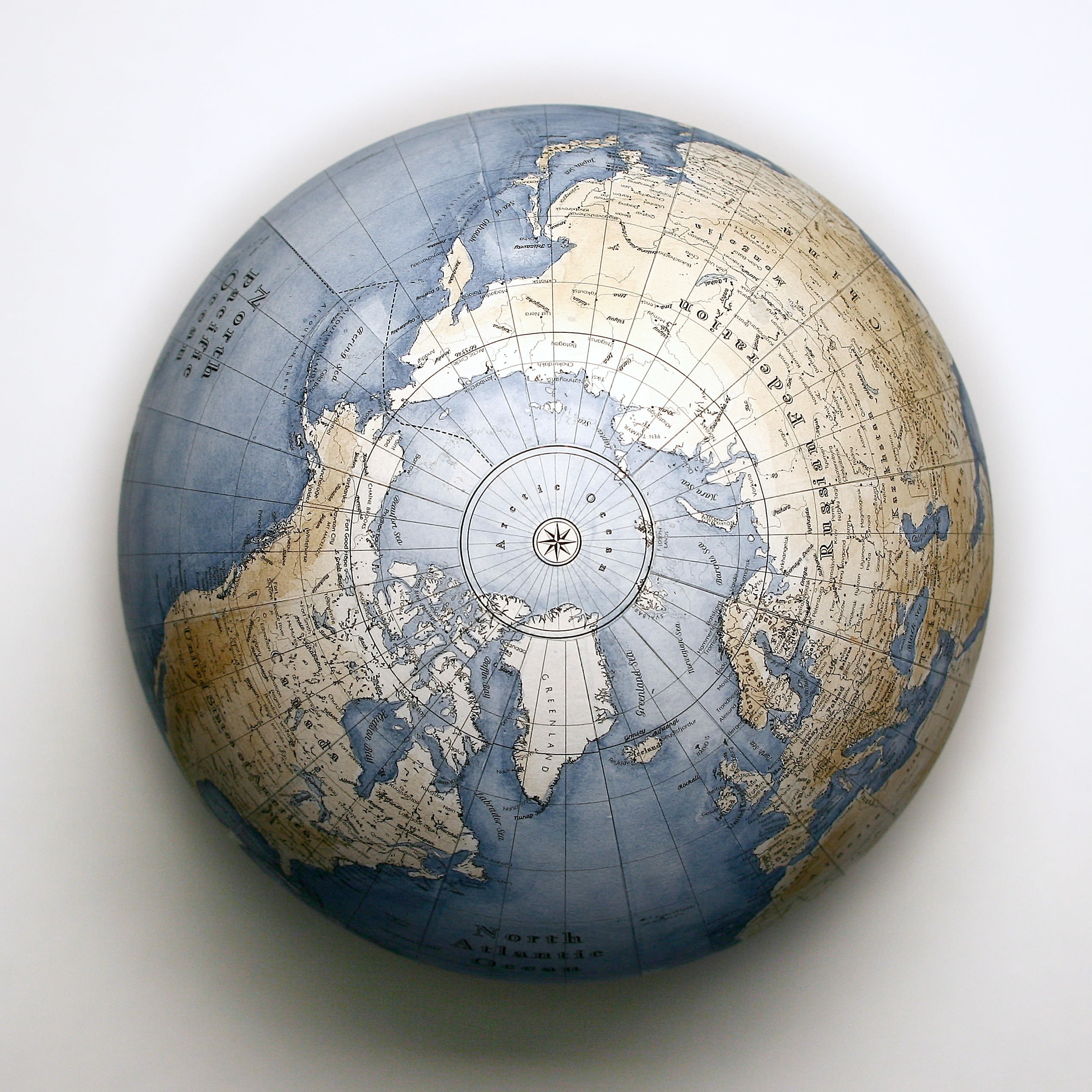 Building a manufacturing network
As the trials progressed, it became clear that the Jenner Institute could not produce enough vaccine for thousands of volunteers around the world, as well as the billions who would benefit from receiving the vaccine. Dr Douglas and his team set about building a network of partners to provide additional equipment and production capabilities. These included five manufacturing sites: two in the UK, one in The Netherlands, one in India and another in China. They also worked with equipment and material providers, and with the Vaccine Manufacturing and Innovation Centre at Harwell. 
Dr Adam Ritchie, Senior Project Manager for the initiative, believes it is this ability to tap into networks, to make real impact in the outside world, that made the Oxford Vaccine possible.  
'It's not just that we have the Jenner Institute and the Oxford Vaccine Group, as well as our own in-house facilities for making vaccines, that makes the University of Oxford unique,' he says, 'That only gets you as far as a promising vaccine in a test tube and early phase trials.
"What sets the University apart is the ability, that we showed with the COVID-19 vaccine, to make a difference in the real world. Oxford University is not just about clever science, it's a place totally dedicated to turning academic and research excellence into improving lives."
'It was shared academic-industry vision, combined with goodwill and determination, that set up a network of massive manufacturing capability phenomenally quickly. Without that focus on real world impact, the vaccine would never have made it out of the laboratory and into billions of arms so quickly.'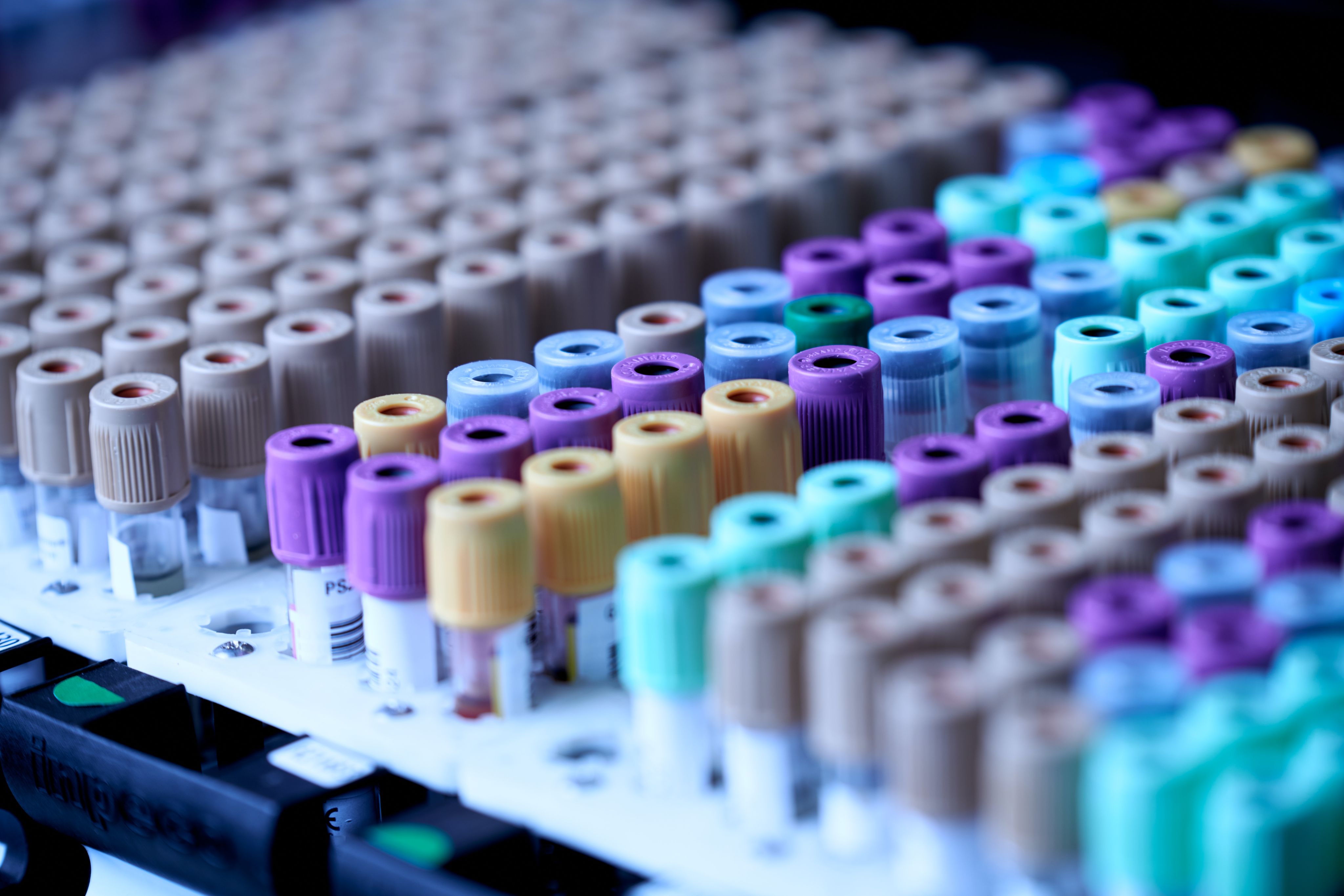 Shared vision with partner, AstraZeneca
The University had a strong principle about how the final part of the vaccine's development would play out. Perhaps unusually for a preventative medicine that was on target to save millions of lives around the world, the University would only work with a pharmaceutical giant that would sign up to a not-for-profit clause. Fortunately, AstraZeneca's Chief Executive, Pascal Soirot, shared this vision.  
AstraZeneca partnered with the University of Oxford to get the vaccine through the intense process of regulatory approval and to accelerate production to get it manufactured and distributed around the world. The manufacturing process for the vaccine was highly complex and needed to be adapted to progress from small batch production to making 2,000 litres at a time.
New manufacturing plants had to be brought in to further scale up production to ensure supply levels were able to meet global demand when the vaccine was approved. This was another area where the partnership with AstraZeneca was invaluable. Its highly experienced regulatory experts were able to handle the time-consuming task of applying for and receiving approval for the vaccine from multiple health authorities around the world.  
The partnership's shared vision means that the vaccine will always be a not-for-profit medicine in the developing world. For richer countries, the altruistic clause has been adapted for new orders placed since the end of 2021 to allow for a modest profit.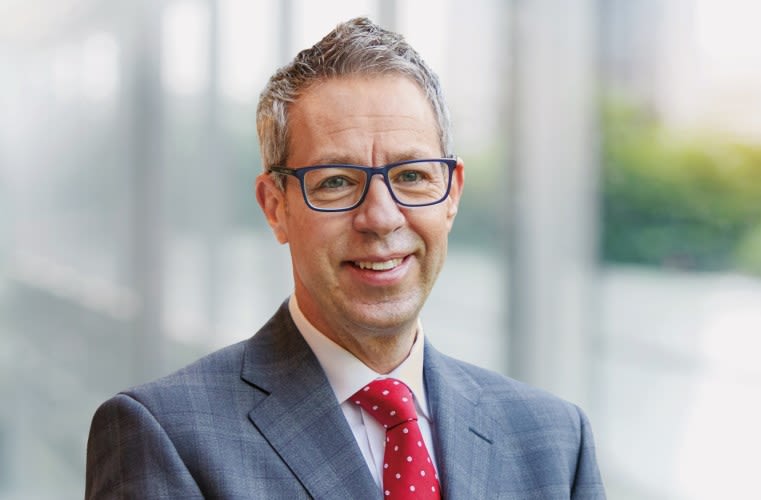 'Our landmark collaboration with the University of Oxford has brought a vaccine to the world in record time with over 2.5 billion doses supplied to more than 170 countries,' he says.
"This extraordinary achievement was made possible by combining the University's world-class expertise in vaccinology with AstraZeneca's global development, manufacturing and distribution capabilities. We are particularly proud of our shared commitment to global, equitable access which has made a critical difference in protecting lives in low and lower middle-income countries and reversing the course of the pandemic."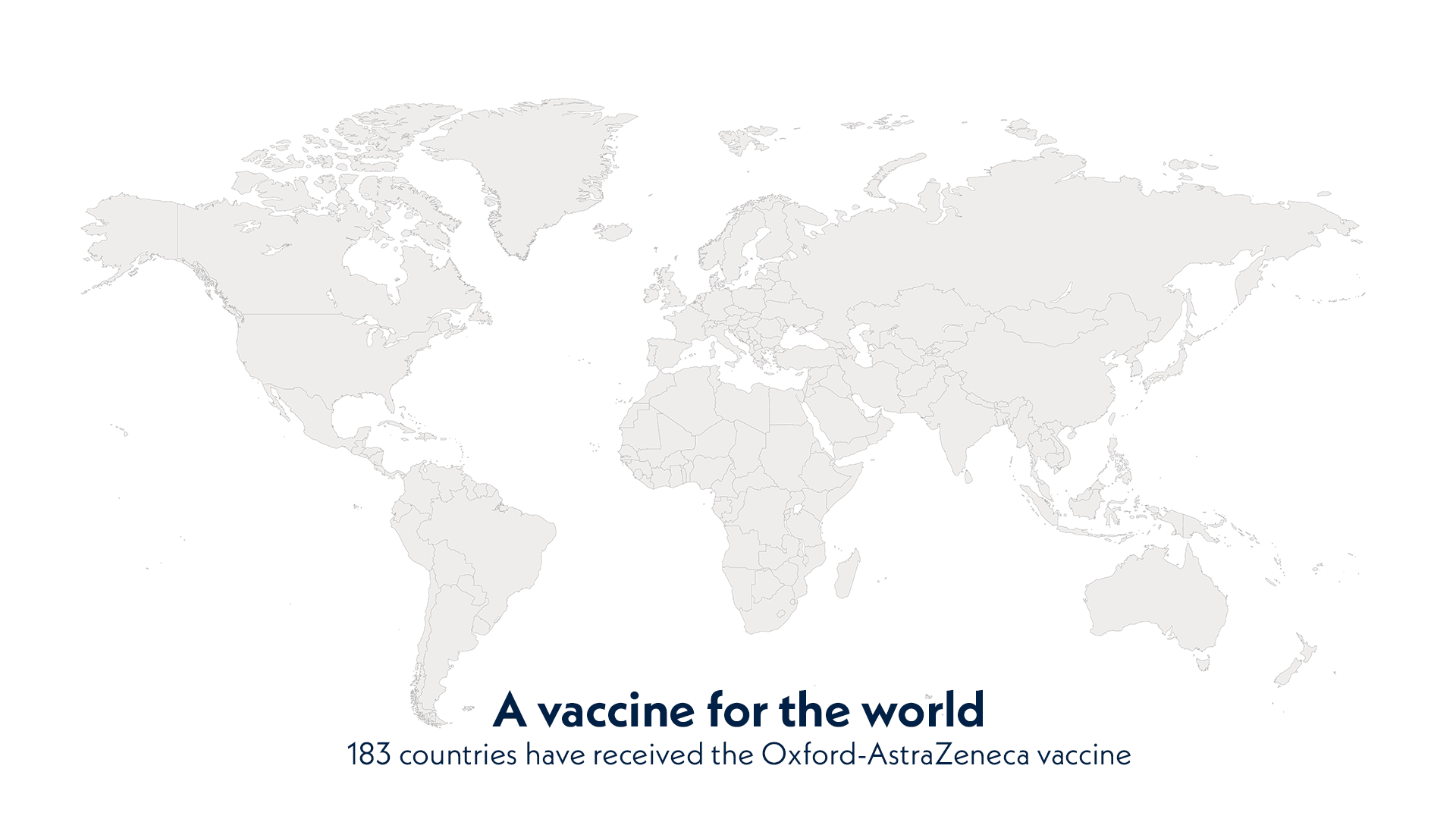 A vaccine for the world. 183 countries have received the Oxford-AstraZeneca vaccine.
A vaccine for the world. 183 countries have received the Oxford-AstraZeneca vaccine.
Professor Andrew Pollard at the Oxford Vaccine Group describes AstraZeneca's decision as 'brave'. He points out it was the right approach because the non-profit element meant there were no commercial barriers that limited its reach to those who were prepared to pay well. This enabled it to be rolled out more quickly than any other COVID-19 vaccine. 
Dr Sandy Douglas echoes Professor Pollard's admiration for AstraZeneca in sharing the University's not-for-profit vision. He says that establishing the partnership was helped enormously by the University team doing everything possible to make it a straightforward decision for the pharmaceutical giant.  
'We did everything we could to de-risk the decision for AstraZeneca,' he says. 'There is no other University that came up with a vaccine and could then bring on board all the necessary partners to get production at a level to run global trials in such a short space of time.  
'It meant AstraZeneca was then the perfect partner, not just because they shared our vision for a not-for-profit mission. They were vital for getting the vaccine approved and then produced and distributed at a global scale, building on the manufacturing partnership we had built in the early stages.' 
The Oxford Vaccine will go down in history as a demonstration of the University of Oxford's world-leading expertise in vaccine development and clinical trials. Importantly, it's an example of how the dedication and determination of university researchers can translate into making real world impact. 
"I'm so pleased to be getting the COVID vaccine today and really proud it is one that was invented in Oxford."
82-year-old Brian Pinker became the first person in the world to receive the new Oxford AstraZeneca vaccine on 4 January 2021 at Oxford University Hospitals.
Through building effective manufacturing and trials partnerships, the University's researchers were able to pave the way for a landmark collaboration with AstraZeneca to help gain approval and set up global manufacturing and distribution at record speed. The pace of rollout is doubtless responsible for saving many lives and has been critical in helping lower and middle income countries avoid greater catastrophe.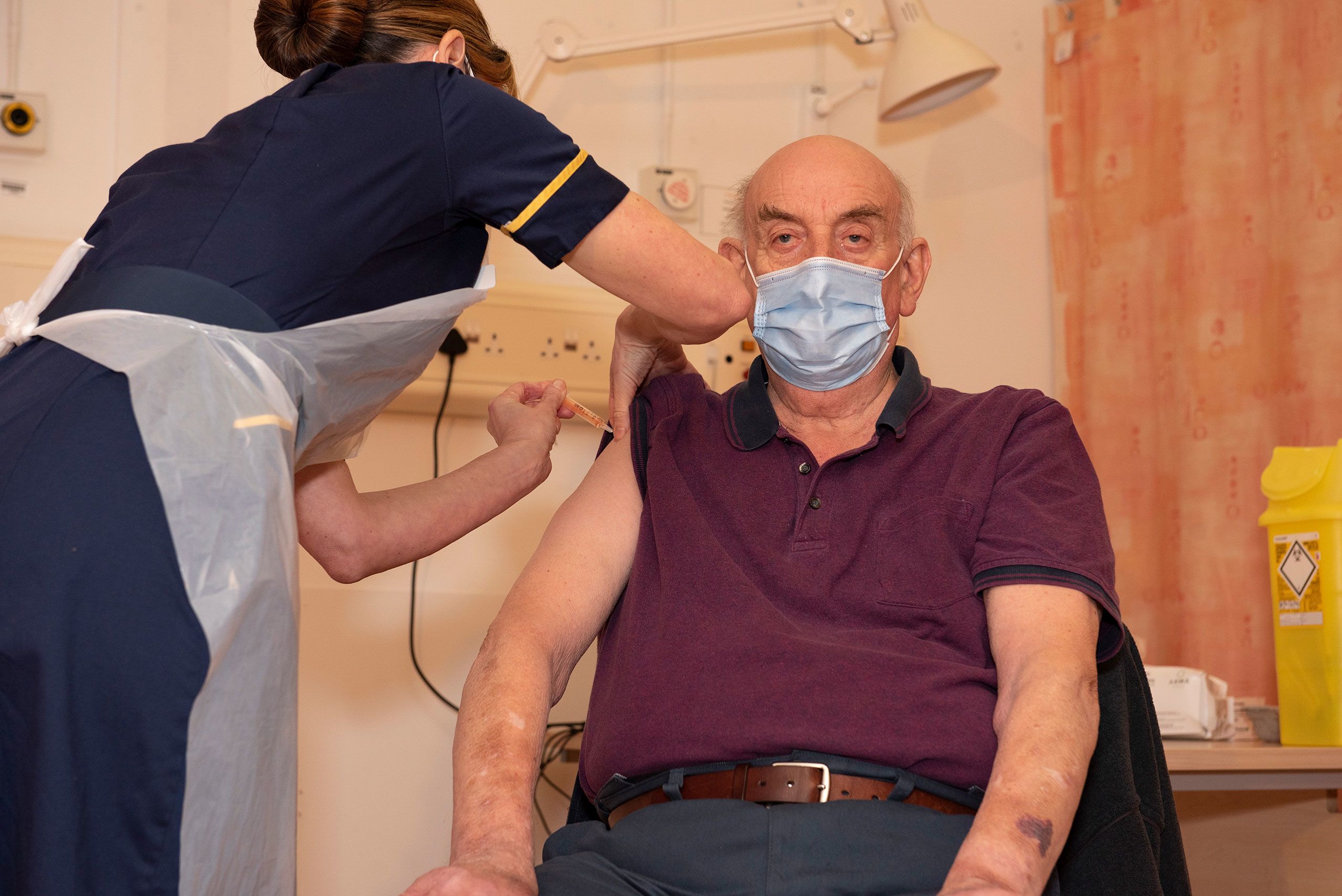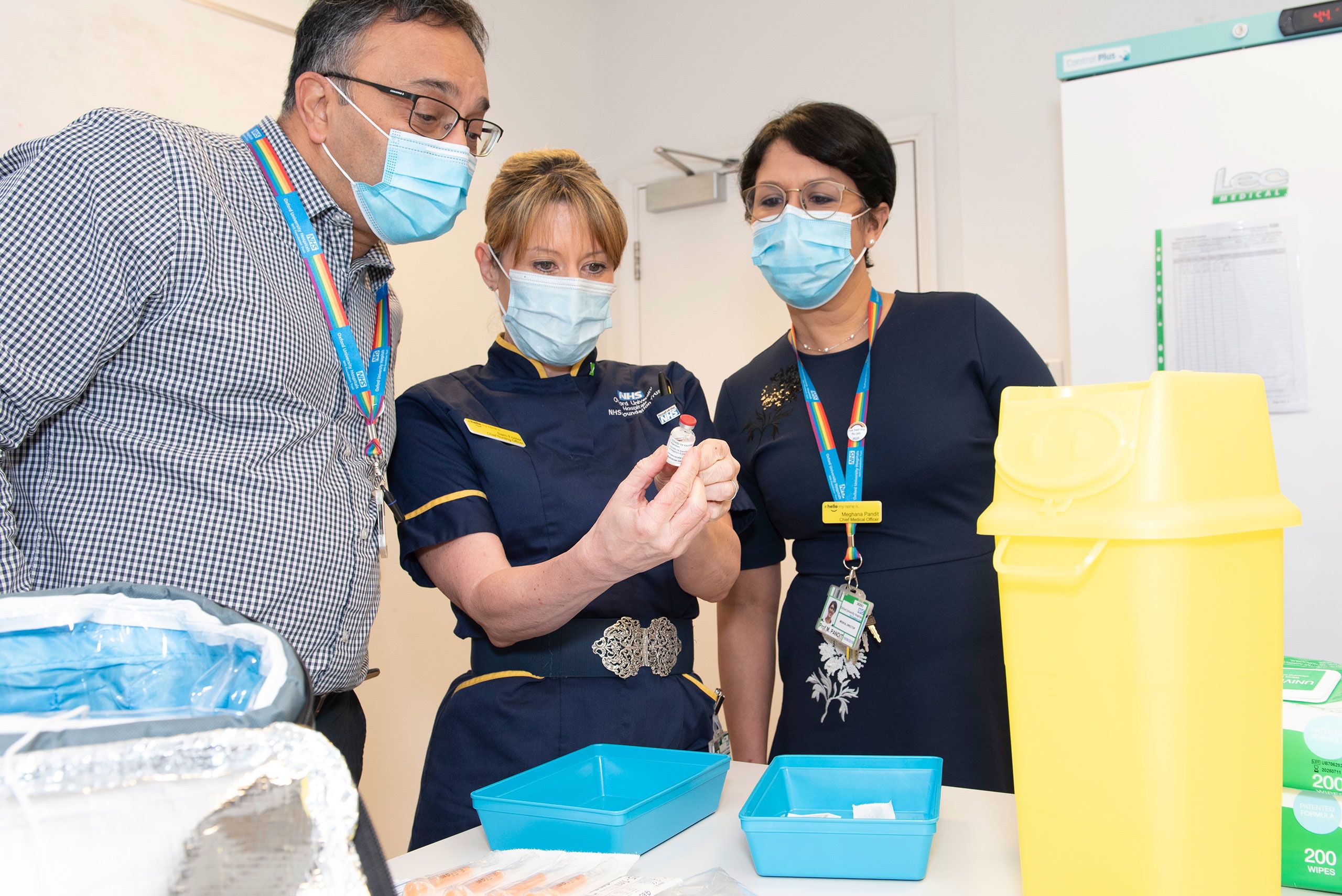 NHS staff receiving the first batches of the vaccine.
NHS staff receiving the first batches of the vaccine.
2.6 billion+ doses
of the at-cost and UK-made vaccine have been administered across the world 
180+ countries
across seven continents have received the vaccine 
500,000+
trusted source articles published
10+
peer reviewed academic publications
280+
university staff involved